John Badanes received a B.A. in fine art and World Music from Wesleyan University in 1968. He trained as a chiropractor at Life Chiropractic College West (LCCW) in San Lorenzo, CA, and graduated summa cum laude in 1984. Badanes was class valedictorian and recipient of the college's Clinical Excellence Citation. He then became a Licensed Acupuncturist and was in private practice as both a chiropractor and acupuncturist from 1985 to 1992. During this period, Badanes also served as faculty at LCCW's outpatient clinic.
On a 1988 trip to Indonesia to perform the Balinese GENDER WAYANG music he'd studied and taught since 1971, Badanes visited with friends and families whom he hadn't seen since pursuing his career in chiropractic and Traditional Chinese Medicine. The disparity between their health care needs and what he could provide as a so-called "doctor" defined for him the fundamental difference in clinical basis between Alternative Medicine and medical practice that's informed by bioscience.
Badanes returned to the U.S. and obtained a PharmD degree from the University of California, San Francisco, in 1997. This program strengthened his commitment to science-based intervention and sharpened his criticism of the arbitrary diagnostic and therapeutic methods that proliferate within the chiropractic profession and characterize Alternative Medicine.
********************
watch: Adjusting the Joints
read: TEO's responses to viewer mail
******************************
SOME GUIDELINES FOR CHOOSING A CHIROPRACTOR

1) Avoid a chiropractor who attributes any of your problems to Vertebral Subluxation and sells the Adjustment as the solution to your complaint.

2) Avoid a chiropractor who practices any brand name Technique (e.g. Activator, NUCCA, Biomechanics, Gonstead, Applied Kinesiology, Thompson, Pierce-Stillwagon, Biophysics, Toggle-recoil, B.E.S.T., Network, etc. etc., or any combination of these Chirodigms).

3) Avoid a chiropractor who uses x-rays to locate your Subluxation and probably any chiropractor who has an x-ray machine in their office.

4) Avoid a chiropractor who wants to see you a given number of times per week in an effort to get you to the point of being on a "maintenance schedule" and probably any who use the word "maintenance" as a goal of treatment.

5) Avoid a chiropractor who suggests that MDs are simply against Chiropraxis and those who in ANY way imply that chiropractice is somehow better than medicine.

On the other side of each "avoid" coin above:

1) Seek a chiropractor who acknowledges differences in tissue and who does not neatly conceptualize pathophysiologic complexity into a Spinal Demon.

2) Seek a chiropractor who when asked, "What techniques do you practice" says that their treatment will depend on what's wrong with you, and NOT some chiropractic abstraction of your spine and complaint.

3) Seek a chiropractor who uses a medical facility for x-rays and orders them to rule out fracture and/or pathology as indicated by the case history and medical (not chiropractic) exam.

4) Seek a chiropractor who may or may not choose to treat, and who emphasizes patient empowerment by teaching you how to take better care of yourself.

5) Seek a chiropractor who is not competing with MDs at your expense in their effort to promote Chiropraxis and their practice. If you feel like you're being "sold"... don't "buy."

I suspect it will be much more difficult than you think to find a chiropractor if you adhere to these guidelines... but, that is exactly what I suggest you do.

~TEO.
******************************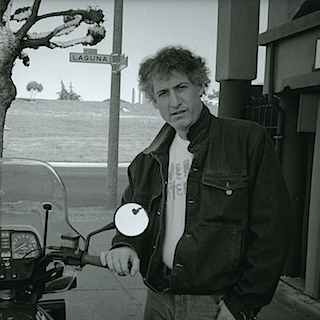 TEO wearing Nerve Interference T-Shirt
******************************